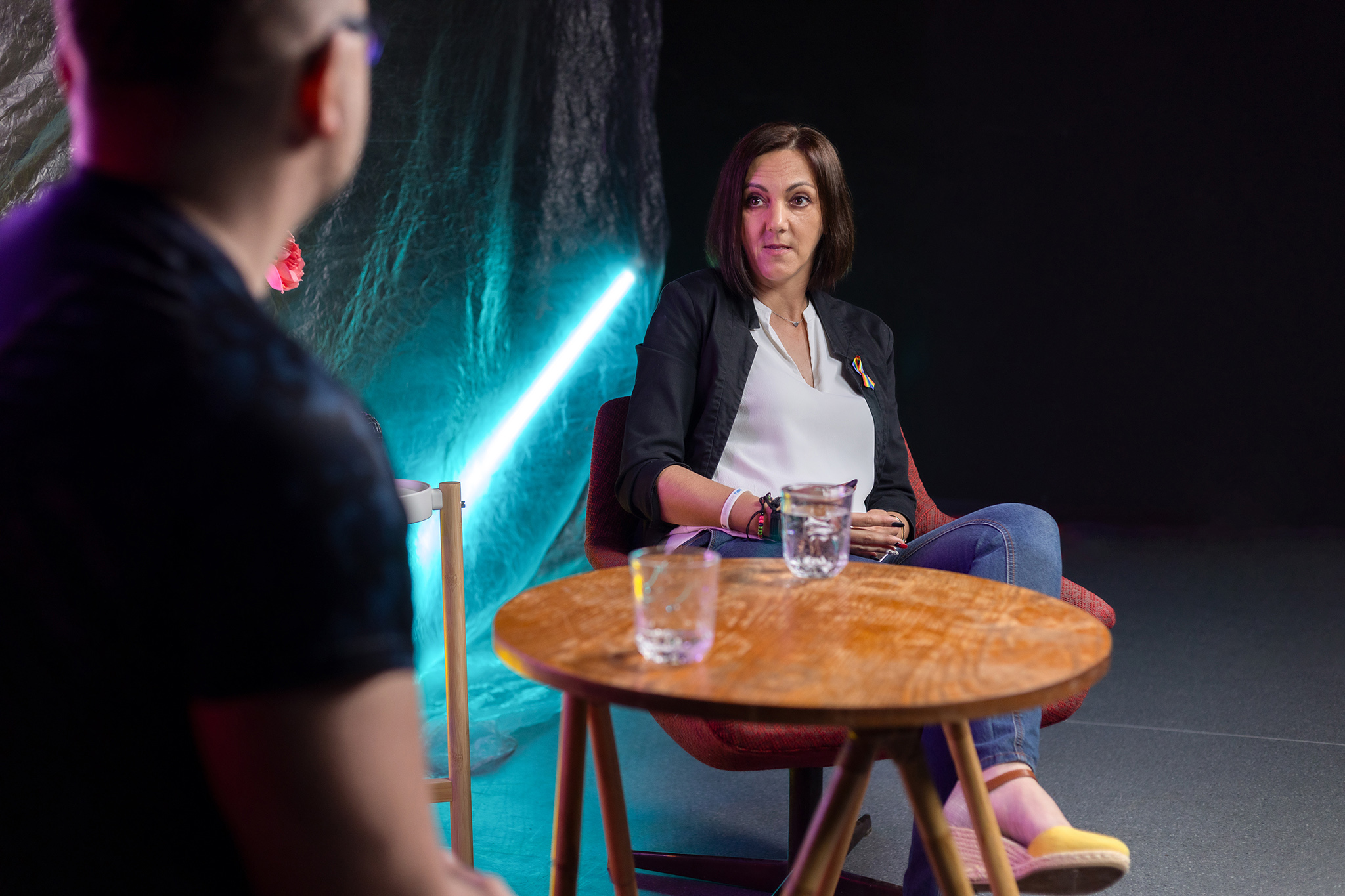 Renata Zaklaiová je mama transrodového syna, ktorého podporuje a je mu oporou aj spolu s manželom. Po počiatočných ťažkostiach s prijatím svojho syna sa stala členkou Združenia rodičov a priateľov LGBTI+ ľudí. To im pomohlo cez skúseností iných rodičov porozumieť svojmu dieťaťu.
Združenie vzniklo v lete 2020, v súčasnosti má viac ako 230 členov a členiek. Cez vlastné príbehy, tak ako je ten Renatin, dodávajú silu ďalším postaviť sa za svojich blízkych. V súčasnosti už Renata a jej manžel vystupujú aj na verejnosti a šíria osvetu, že transrodové deti sú také isté, ako iné a potrebujú bezpodmienečnú lásku, aby zvládli celý proces tranzície. 
Rozprávali sme sa o tom ako náročné bolo v rodine prijať, keď im dieťa povedalo ako sa cíti. Ako dlho im trvalo spracovať to a s akými prekážkami sa stretli. Ako zvládajú reakcie okolia. Ako sa dostali k združeniu rodičov a priateľov LGBTI ľudí a akí sú tam ľudia. Vyjadrila sa aj k tomu prečo začala vystupovať na verejnosti a prečo by mal štát myslieť aj na rodičov LGBT+ ľudí.
Aktuálny diel Teplej vlny si môžete pozrieť nižšie na YouTube alebo podcastových platformách SME, Spotify, PodBean alebo Apple Podcasts.
Teplá vlna je podcast Divadla NOMANTINELS, v ktorom sa rozprávame so zaujímavými osobnosťami a ľuďmi zo slovenskej queer komunity o ich živote, inšpiratívnych veciach, ktorými sa zaoberajú a odvahe, ktorá im pomohla prekonať predsudky okolia. Rozhovory moderuje Andrej Kuruc, Marek Hudec a Liberty Blake Simon. Epizódu sme nahrávali v lete.