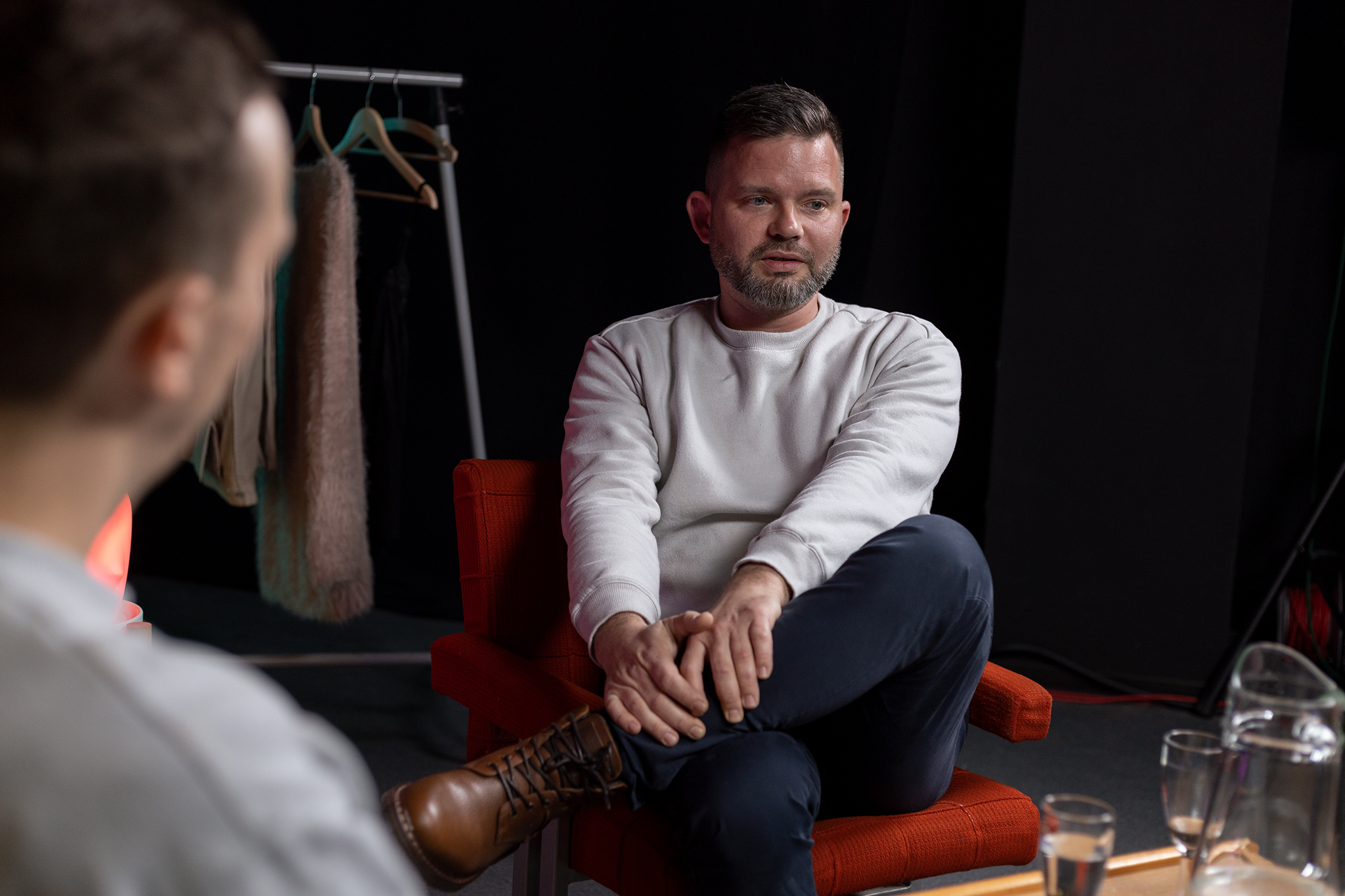 Keď sa dopočul o streľbe na Zámockej, spomenul si na 90. roky, keď boli v Bratislave bežné mafiánske vraždy. Hovorca prezidentky Martin Strižinec sledoval potom správy dlho do noci, lebo tušil, že ovplyvnia jeho ďalší pracovný deň. Tušil, že nenávistný zločin zmení dynamiku spoločnosti a že bude miľníkom v moderných dejinách krajiny.
Krátko na to sa rozhodol pre verejný coming-out. V novej epizóde Teplej vlny hodnotí spoločenskú situáciu po vraždách pred Teplárňou. Vníma, že sa niečo zmenilo a cíti nádej, že napriek bolesti sa to na Slovensku pre queer ľudí zmení. Ako si spomína na niekdajšie bratislavské gej kluby? A bolo v niečom náročné byť gejom vo verejnoprávnej televízii?
Epizódu sme nahrávali naživo. Nový diel Teplej vlny si môžete pozrieť nižšie na YouTube alebo vypočuť na podcastových platformách SME, PodBean, Spotify alebo Apple Podcasts.
Teplá vlna je podcast Divadla NOMANTINELS, v ktorom sa rozprávame so zaujímavými osobnosťami a ľuďmi zo slovenskej queer komunity o ich živote, inšpiratívnych veciach, ktorými sa zaoberajú a odvahe, ktorá im pomohla prekonať predsudky okolia. Rozhovory moderuje Andrej Kuruc, Liberty Blake Simon a Marek Hudec.
Foto: Jakub Kováč