Táto udalosť už prebehla.
Socializmus s teplou tvárou /repríza/
8. februára 2022 — 19:00

-

21:30

10€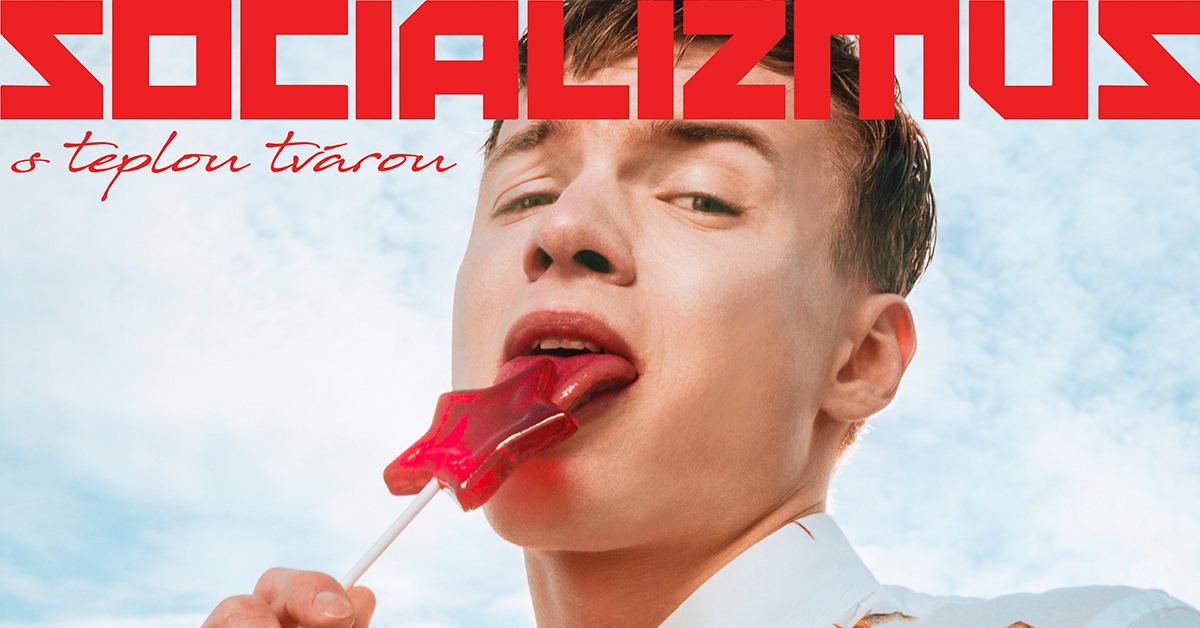 For English scroll down:
Socialistický človek nie je homosexuál. Je tabu! 
Srdečne Vás pozývame na reprízu inscenácie Socializmus s teplou tvárou. Hru napísal Andrej Kuruc a režíroval Marián Amsler. Rozpráva o tom, ako sa žilo queer ľuďom za socializmu. Inscenácia sa bude konať v utorok, 8.2.2022 o 19:00 v nových priestoroch kultúrneho centra P·AKT vo Zváračáku na Pionierskej 17. 
Vstupenky zakúpite v predpredaji tu: https://tootoot.fm/sk/events/61e5d972b1e1a604c84ee4fa
Odohráva sa v 80. rokoch počas normalizácie. Mladý muž príde do hlavného mesta s túžbou vyliečiť sa z homosexuality. Na ulici stretáva podivnú skupinku, ktorá je iná a nezapadá do šedého priemeru socializmu. Ide o Alex, ktorá ma tajnú milenku, Zlaticu a Básnika, ktorí spolu žijú. Postupne sa zoznamuje s miestami a spôsobmi, ako títo neviditeľní a neexistujúci ľudia prežívajú.
Vylieči ho socialistické zdravotníctvo?  Rozvrátia sa tradičné manželstvá? Chytí ho ŠTB do svojej pasce ružových zoznamov? 
Inscenácia vznikla aj na podklade rozhovorov pamätníkov a pamätníčok z LGBTI komunity, za čo im zo srdca ďakujeme. Na tvorbe a zrealizovaní divadlo NOMANTINELS spolupracovalo s divadlom DPM. 
Vznik inscenácie je tiež súčasťou väčšieho medzinárodné projektu o dejinách queer ľudí Removal of Queer Curtain v rámci krajín Slovensko, Česká republika, Maďarsko a Srbsko, kde bude hra vzhľadom na podobnosť skúseností zo života v socializme tiež prezentovaná.
Autor: Andrej Kuruc
Réžia: Marián Amsler
Hrajú: Jakub Švec, Peter Tilajčík, Edita Borsová, Ľuboš Janák, Lenka Libjaková, Tomáš Pokorný
Scéna a kostýmy: Alžbeta Kutliaková
Fotografie a design: Ľuboš Kotlár
Lightdesign: Boris Adamčík
Produkcia: Petra Mária Lančaričová, Andrej Kuruc, Róbert Pakan
Technické zabezpečenie: Boris Adamčík, Dominik Janovský, Martin Hodoň 
Inscenácia je prístupná od 16 rokov. 
Reprízu inscenácie finančne podporil ako hlavný partner Fond na podporu umenia. 
Inscenácia vznikla tiež vďaka podpore Ministerstvo kultúry SR, Višegradské granty z Medzinárodného višegradského fondu (Visegrad fund),  Program Európy pre občanov Európskej únie (European for Citizens Fund of Programme), Nadácia mesta Bratislavy.
Partneri:
Divadlo DPM 
/
Podujatie prebehne v režime OP – vstup bude povolený iba osobám, ktoré sa preukážu platným GreenPassom. Ďakujeme za pochopenie.

 /
A socialist human is not a homosexual. That is a taboo!
It takes place in the 80's during normalization. A young man comes to the capital city with a desire to cure his homosexuality. On the street, he meets a strange but funny group of friends who do not fit into the grey ordinariness of socialism. He meets Alex, who has a secret mistress, and Zlatica and Básnik, who live together in small flat. He gradually becomes acquainted with the places and situations which these invisible and "non-existent" people experience ad where they have safe place and fun. 
Will socialist health care system cure him? Will traditional marriages fall apart? Does StB (State Security Police) imprison him in its trap of so called "pink files"? Watch and find out. 
The play is based on interviews with members of the LGBTI community who shared their experiences of living under socialism – we thank them from the bottom of our hearts. The NOMANTINELS theatre cooperated with the DPM theatre on the creation and realization of this play.
The play is also a part of a larger international project Removal of Queer Curtain dealing with the history of queer people living not only in Slovakia but also the Czech Republic, Hungary and Serbia, where the play will also be presented due to the similarity of experiences from living in socialism.
Written by Andrej Kuruc
Directed by Marián Amsler
Performed by Jakub Švec, Peter Tilajčík, Edita Borsová, Ľuboš Janák, Lenka Libjaková, Tomáš Pokorný
Costume and Stage Design by Alžbeta Kutliaková
Photography and Design by Ľuboš Kotlár
Light Design by Boris Adamčík
Produced by Petra Mária Lančaričová, Andrej Kuruc, Róbert Pakan
Technical Support by Boris Adamčík, Dominik Janovský, Martin Hodoň 
Fist live performance supported as main partner Fond na podporu umenia. 
This play was preperad thents to support: 
Ministry of Culture of the Slovak Republic, Visegrad Fund, Europe for Citizens Fund of Programme, Bratislava City Foundation
Partners:  DPM Theatre
Podrobnosti
Dátum:

8. februára 2022

Čas:

19:00 - 21:30

Cena:

10€

Udalosť Značky:

Webstránka:
Miesto udalosti
P*AKT

Pionierska 17




Bratislava

,

831 02

Slovenská republika

+ Google Map