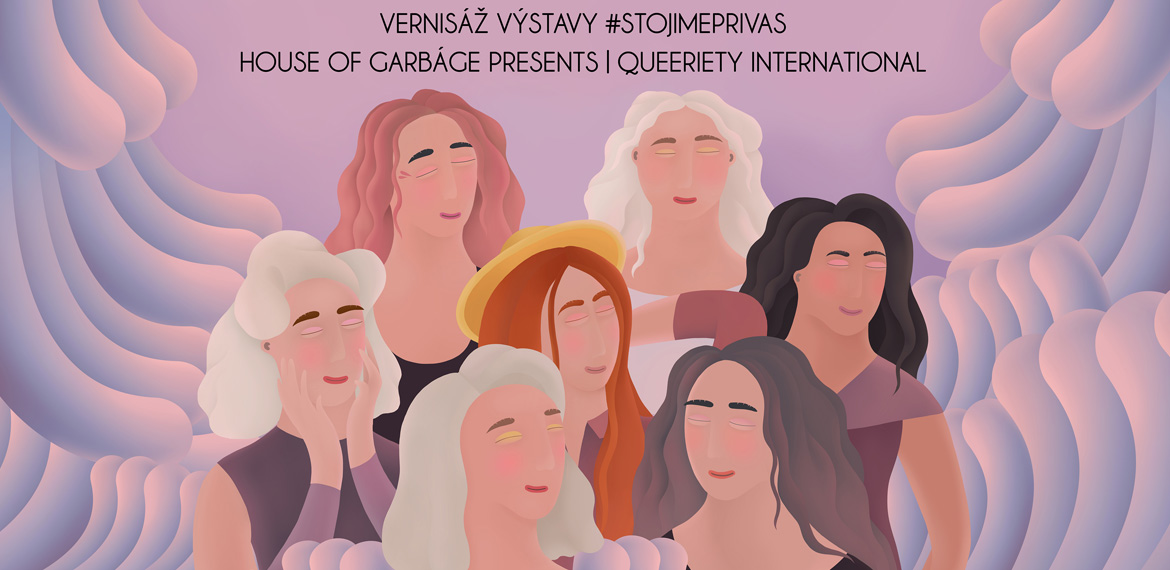 Srdečne Vás pozývame na vernisáž výstavy #STOJIMEPRIVAS, pri tejto príležitosti si aj pripijeme na 10 rokov založenia NOMANTINELS. Výstavu bude sprevádzať  pražská senzácia House of Garbáge, ktorá prináša svoju jedinečnú show Queeriety prvýkrát do Bratislavy! 
Združenie drag a queer performerov, ktorého zakladateľmi sú Tonic Garbáge, Just Karen, Miss Petty Pisces a La Cuntessa Adora Bulgina oslavuje umenie drag v celej jeho farebnosti a rôznorodosti. V ich show často uvidíte okrem tradičných femme queens aj drag kings, bio queens, vogue a veľa ďalšieho.
Môžete sa tešiť na:
Tonic Garbáge, Just Karen, Miss Petty Pisces, La Cuntessa Adora Bulgina, Smokee Kween, Jen Trification, Harleen Jester a Hayley The Strange.
Vernisáž sa bude konať 14.12.2019 (sobota) o 18:00 hod. v A4 – Priestore súčasnej kultúry na Karpatskej 2 v Bratislave.
Fotografie z projektu #STOJIMEPRIVAS ukazujú ľudí podporujúcich svojich LGBTI blízkych. Fotografická výstava bude dostupná v Tepláreň Café na Zámockej 30 v Bratislave od 15.12 2019 do 31.1.2020.
Ilustrácie: Marta Prokopová | Podujatie je súčasťou projektu Dúhový rok.
Z verejných zdrojov podporil Fond na podporu umenia.