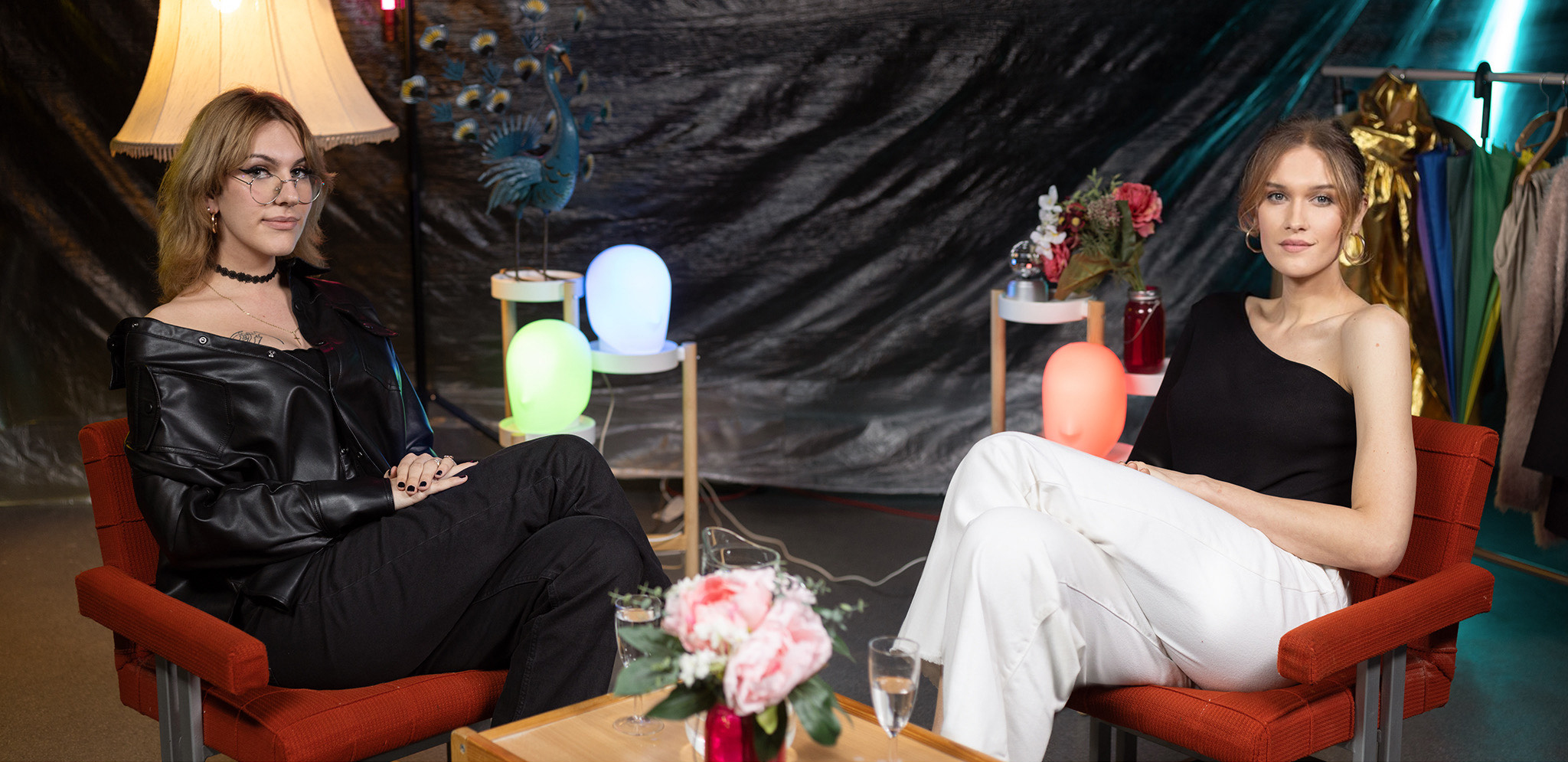 Saša Drábek našla svoju slobodu v hudbe. Už ako malá si jej pomocou vytvárala svet do ktorého mohla patriť. Ku svojej hudobnej kariére sa dostala ako jej idoly hudobníčky Sophie a Arca a to hraním pre malé publikum v underground kluboch. O to väčším prekvapením pre ňu bola ponuka zahrať na koncerte pre Slovenskú tepláreň na Zámockej ulici. O rok si budete môcť vypočuť na festivale Pohoda.
Saša sa tak stáva inšpiráciou pre ďalších queer ľudí. Pozitívnym príkladom aký nemala, keď vyrastala. Spomína si na nedostatok idolov a zlú reprezentáciu trans ľudí v médiách a je vďačná že dnes je tomu inak. Lepšiu budúcnosť pre trans ľudí vidí vo vzdelaní, ktoré chýba v školskom systéme na Slovensku. Cíti sa na Slovensku bezpečne a vie si tu predstaviť svoj život? O tom a mnohom ďalšom v novej epizóde Teplej vlny.
Nový diel Teplej vlny si môžete pozrieť nižšie na YouTube alebo na podcastových platformách SME, Spotify, PodBean alebo na Apple Podcasts.
Teplá vlna je podcast Divadla NOMANTINELS, v ktorom sa rozprávame so zaujímavými osobnosťami a ľuďmi zo slovenskej queer komunity o ich živote, inšpiratívnych veciach, ktorými sa zaoberajú a odvahe, ktorá im pomohla prekonať predsudky okolia. Rozhovory moderuje Andrej Kuruc, Marek Hudec a Liberty Blake Simon.
Foto: Jakub Kováč